Is Philippine's reign as Kings of Basketball in the Asean region doomed? Hmm… let me see. Ok. so ask me that question about 5 or 10 years from now, maybe I'll have an answer. But now. I'd say No… Nada… Big fat O. I think Chot Reyes and his gang tries to hype up the championship to generate interest.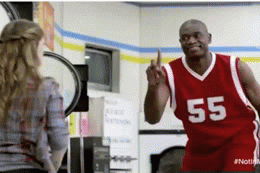 How did I came up with this conclusion. Well for one, that's my opinion and for the rest I'll lay it down for you below, so you can create your own. We'll break down each team and you'll understand what I'm talking about.
[wp_ad_camp_5]
Myanmar
This team will not pose any problem. As they don't have any competitive league or any player that can be a threat. Their last outing was not much to be desired as they we're annihilated by their opposition by a whopping average of 53 points. If you want to see how they play…. just watch the video below…
Forecast: 80+ points differential with awesome breakaway slams and breathtaking alley-oops.
Vietnam
I'm not sure if this team will parade their Viet-Ams as they have a lot of them on their local league, the VBA. They have a few that I would say promising and most them have played in the ABL for the Saigon Heat. The notables are Viet Arnold, Stefan Nguyen and Horace Nguyen. But they'll never be a problem because of their lack of height and experience. I believe the team will be coached by Saigon Heat's Anthony Garbletto.
And btw, they're currently looking for Vietnamese Americans who wants to play in VBA. The try outs will be held in Fullerton, CA. So if you're one. Go back to your roots and represent.
Forecast: 70+ points differential with broken ankles and thundering dunks.
Malaysia
Malaysian team is in the process of rebuilding as they have been lagging in the previous tournaments. They'll infuse new blood with veterans. The team will be handled by Chris Thomas, the same coach of Westports Malaysia Dragons. They sent their team B in the Philippines to play in the PBA D League and sadly most of their games were lopsided. Even if you enter the full strength Malaysian team there, result will still be the same. The notables will be the ever reliable Ivan Yeo and the captain Kuek Tian Yuan. So, you'll probably expect the same kind of play of Malaysia down below come SEABA 2017.
Forecast: 40+ points differential with dagger 3's.
Singapore
The team will be coached by Frank Arsego. And they haven't started their training camp, that's because Singapore Slinger's campaign is not over yet. As the core of their team will come from their ABL team. How's that for building chemistry, that's a recipe for disaster. They'll have an outside chance if they'll naturalize Justin Howard and that's if… nah, I'll take that back, Philippine's bigs can contain the monster Justin. But on a positive note, I think Singapore can beat the likes of Thailand and the other big guns, they're the dark horse to place 2nd in the tourney.
Forecast: 40+ points differential with muscle flexing dunks.
Thailand
The team will be coached by Tim Lewis. If they can secure Justin Bassey and Tyler Lamb, they'll be surely competitive. Justin Bassey is a Thai-Am, plays for Harvard, and made a good account for himself in this year's NCAA and the FIBA U-18 2016 held in Tehran, Iran. He's their anchor in upset against the Philippines.
For their naturalized player, they have Tyler Lamb, Fred Goldstein and Moses Morgan on their roster. If I were them I'll choose Tyler Lamb as he can torch the opponents from the 3 point line and he's also a decent ball handler. But based from their last outing. Which was held in Thailand, on their homecourt, with Gilas Cadets awesomely adjusting even with the 2 players… your answer is as good as mine.
Forecast: 30+ points differential with in-your-face slams and no look passes.
Indonesia
I believe Indonesia is not thinking about this tournament. They're actually preparing for the 2017 SEA Games which will be held… right in Indonesia. Just like Singapore. Their domestic league isn't finished yet. They're in their semifinal phase. They have 2 naturalized players at their disposal, Anthony Hargrove (former Far Eastern University player) and Jamarr Johnson. Indonesian basketball has some sort of renaissance as their league is gaining grounds and somewhat competitive. But after checking their scrimmages against other IBL team.
Eyesore….. right?! Even if they play their 2 naturalized players. It'll still be the same. But one thing's for sure that Sandy guy one hell of a streaky shooter.
Forecast: 35+ points differential with scorching fast breaks and awesome plays.
I'm still hoping I'm wrong, but I don't think so…
[wp_ad_camp_5]